GB3 Championship Partnered by the BRDC
The GB3 Championship, partnered by the BRDC, is the UK's premier single-seater category, and a key step on the ladder for aspiring F1 stars.
Leading graduates George Russell and Lando Norris are now established names in Formula One; Russell claimed his first win with Mercedes-AMG in 2022, while Norris is a multiple podium finisher. Meanwhile, numerous alumni are following in their footsteps, with the FIA Formula 2 and Formula 3 grids filled with former GB3 contenders.
GB3 Website

British drivers competing in GB3 also have a superb track record in the Aston Martin Autosport BRDC Young Driver of the Year Award, with seven of the last eight winners of UK motorsport's biggest prize being GB3 competitors.
The 2022 GB3 Championship featured record grid numbers as drivers from around the world flocked to the series, which featured a brand new car, the Tatuus MSV-022, boasting more power, downforce and safety improvements including the addition of the halo. All cars are powered by 250 horsepower normally aspirated Mountune engines and run on Sunoco control fuel and Pirelli tyres.

The UK rounds will mostly run alongside the prestigious British GT Championship, whilst GB3's recent upgrade to International status allows it to run on two European F1 circuits in 2023 - Zandvoort and Spa-Francorchamps.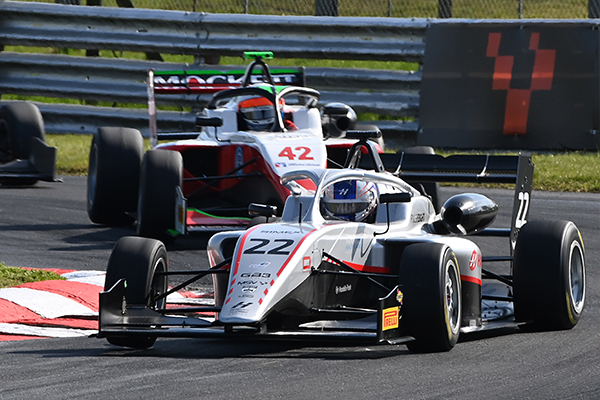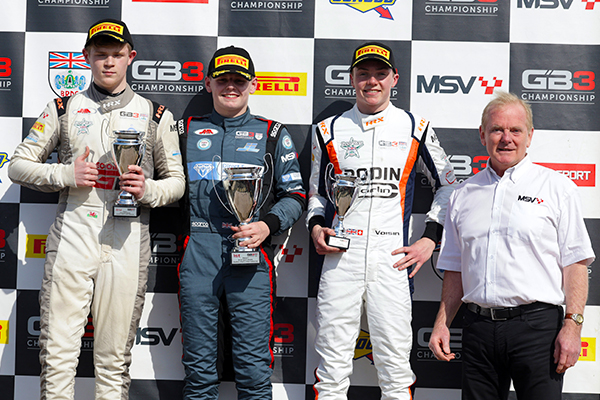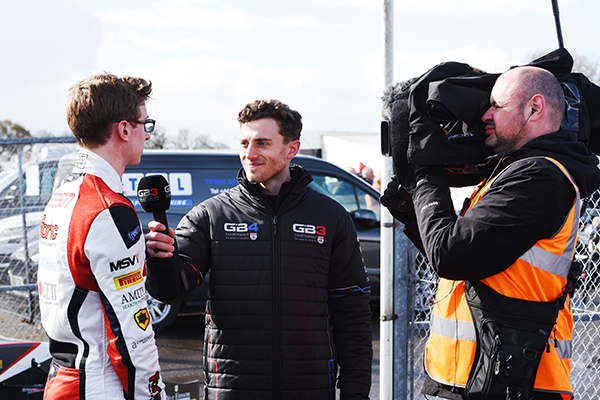 British ace Luke Browning was crowned champion in 2022, after a thrilling season-long scrap with Swedish charger Joel Granfors. The pair exchanged the championship lead on multiple occasions throughout the season, but Browning eventually pulled clear across the final five races to take the title on the final day of the season.
In an extraordinarily competitive year, 13 drivers won races, and 21 stood on the podium, demonstrating the almost unrivalled levels of equality available to all drivers in the series.