GB4 Championship Partnered by the BRDC
The GB4 Championship, also partnered by the BRDC, is a feeder category to GB3 and other single-seater categories. It's a low cost alternative for young drivers looking to start a career in slicks and wings competition, but without the budgets required in other disciplines.
GB4 Website

Drivers as young as 15 are able to race contemporary Tatuus F4-T014 cars with some of the UK's top teams, using the same successful platform as in GB3, including Pirelli tyres, Sunoco control fuels and Mountune-support for the 1.6-litre Autotecnica Motori engines.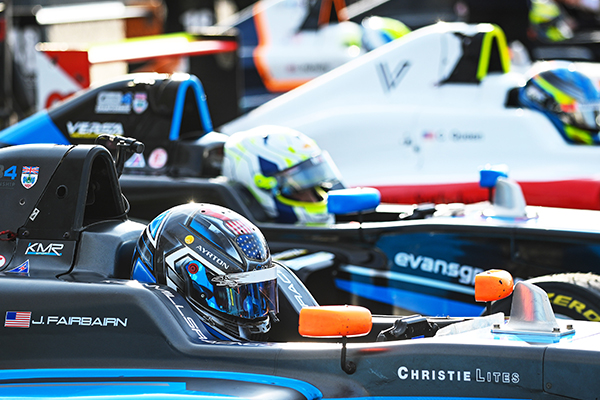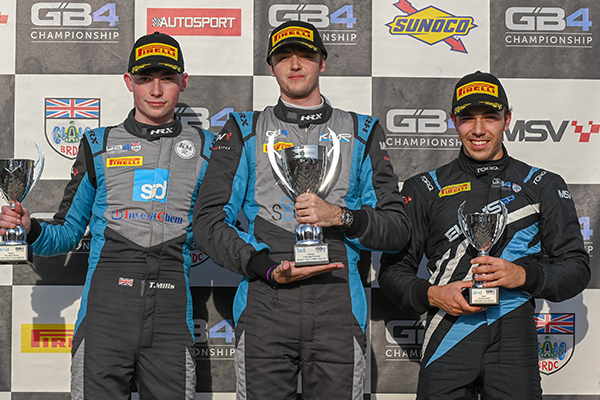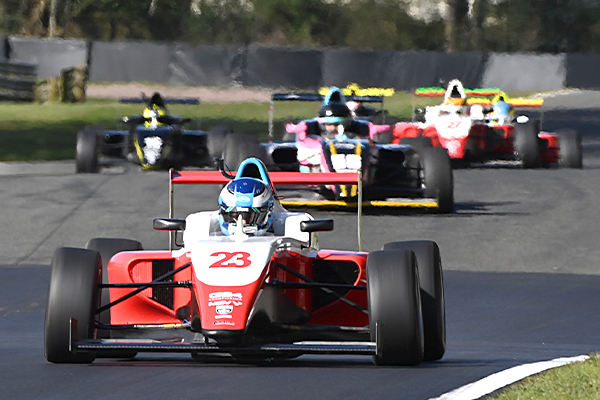 GB4 races on the same British GT package as GB3, guaranteeing a high level of exposure for competitors, at unrivalled value. GB4 also offers a superb prize structure, with the champion receiving £50,000 towards their next single-seater campaign.
Tom Mills showed his class in 2023, as he powered to the title with a round to spare, and while the British driver was the standout performer, five other drivers claimed victories and 11 claimed podium finishes, as grid numbers swelled to new heights at the end of the year.